ROCOL TUFLUBE ALL WEATHER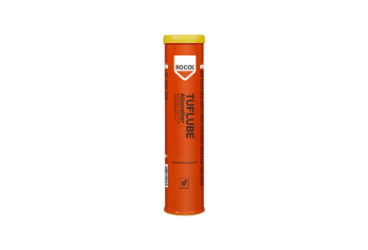 ROCOL TUFLUBE ALL WEATHER
Product Description
Heavy Duty Jacking and Open Gear Grease
Unique additive package protects against metal wear.
Physical and chemical protection against pitting and corrosion.
Blend of Hi-Tac boosters ensures staying power, can even be applied when submerged.
Tough, tenacious, self-repairing film which maintains a lubricant film on the surface longer than conventional lubricants.
Ideal for use in the hottest and coldest global climates.
Apply by hand or automatic pumping equipment.
Free of bitumen and solvents.