Rocol SAPPHIRE Hi-Pressure 2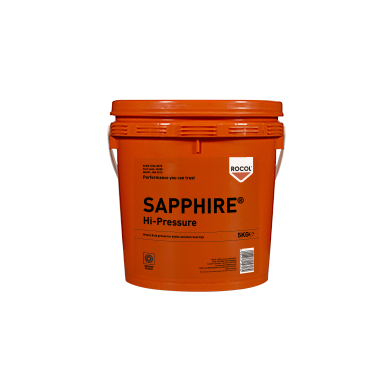 Rocol SAPPHIRE Hi-Pressure 2
Product Description
High load molybdenum disulphide plain bearing grease
Wide temperature range operating from -20C to +150C.

SAPPHIRE

Hi-Pressure is a non-melting grease, fortified with molybdenum disulphide, for excellent temperature and water resistance.
Molybdenum disulphide (MoS2) has an affinity to metal surfaces leaving a tenacious high load carrying film with a low coefficient of friction.
Provides an extremely durable layer reducing frictional heat and wear and extending component life and lubrication intervals.
Ideal for highly loaded, applications where shock loads and vibration can occur.
Offers excellent corrosion resistance to protect in humid, damp and even wet conditions.
Maintains its integrity in arduous conditions and continues to protect over extended lubrication intervals, reducing equipment failure, downtime and lubricant usage.