REMOVER & DEGREASER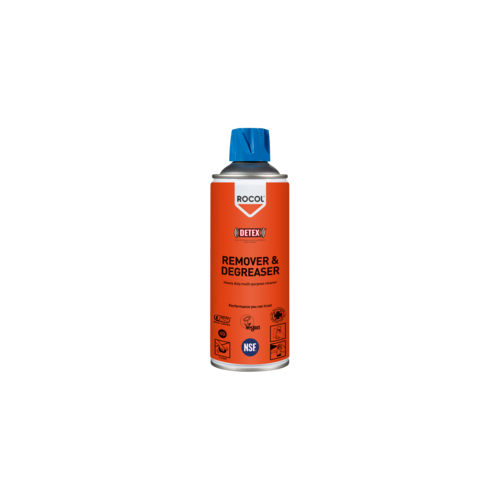 REMOVER & DEGREASER
Product Description
REMOVER & DEGREASER
Heavy duty multi-purpose label remover and cleaner
Has metal detectable plastic components (aerosol caps and actuators) capable of detection by most metal detection equipment.
Is an effective, heavy duty, non-toxic cleaner for removing everyday grime, grease and dirt.
Is ideal for the removal of labels and adhesives and other
difficult to remove residues.
Has a pleasant citrus odour.
Blue, mini-jet spray nozzle for accurate application and easy identification as a foodsafe product.
Vegan Trademark registered.